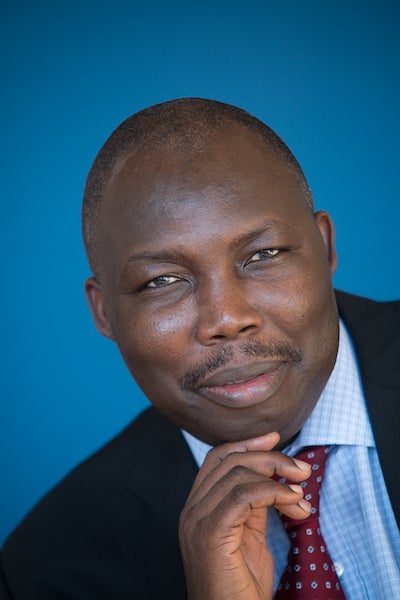 It is with profound sadness that we share the news that on Wednesday, Sept. 20, 2023, Azizou Atte-oudeyi, a PhD candidate in the Department of Religion, died from complications with malaria. Azizou worked closely with Elias Bongmba, the Harry and Hazel Chavanne Professor of Christian Theology, and was deeply interested in Islam and Christianity in the African context. His research focused on conversion experiences, contemporary African Christianity and Islam, and the impact both religions have had and continue to have on social and economic development in West Africa.
Azizou received a BA in International Studies from American International College, a MA in International Sustainable Development from Brandeis University and a MA in Religious Studies from Rice. He was a Pickering Graduate Fellow at the United States Department of State from 2011 to 2013 and later served as a United States diplomat until 2018, when he joined the Department of Religion.
Azizou, who was awarded a fellowship from the university's Boniuk Institute for the Study and Advancement of Religious Tolerance, was known by students and faculty in our school for his kindness, warmth and intellectual curiosity. He was a true treasure and our entire community is saddened by his passing. Our thoughts are with his wife Cherifa and his three children.
In this time of sadness, we hope you can reach out to comfort one another.  Azizou made deep impressions on all who knew him: one of his professors referred to him as "existentially profound" and another noted that he "thought deeply and saw problems clearly, without losing his capacity for wonder." He will be sorely missed by his colleagues, teachers and by the wider community in the School of Humanities.
 
We want to remind everyone that emotional support is available. The Wellbeing and Counseling Center at Rice has skilled counselors for students. Their 24/7 number is 713-348-3311. Faculty and staff may contact a UTEAP consultant at 713-500-3327 or toll-free at 800-346-3549 for support 24 hours a day, 7 days a week.