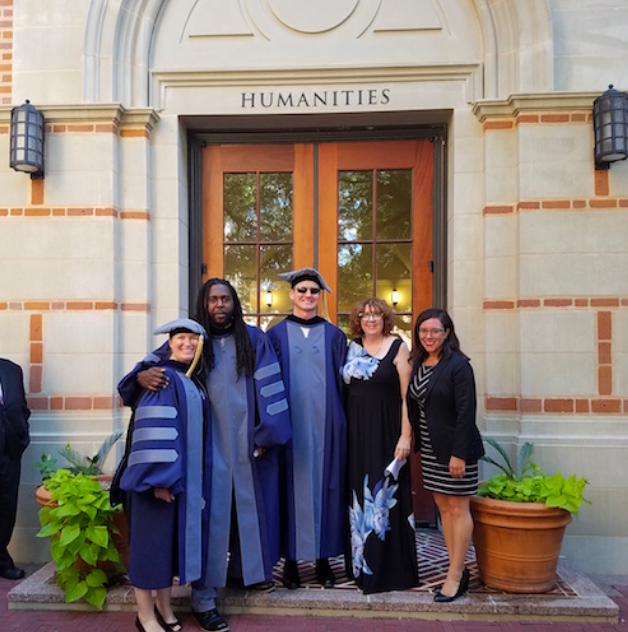 Rice University is a leading American research university--small, private, and highly selective, distinguished by a collaborative, interdisciplinary culture and a global perspective. The religion faculty members enjoy world-class reputations. These talented scholars will guide your study with the personal attention that is only possible in a small and select program.
An Optimal Environment for Research and Study
Only a few miles from historic downtown Houston and right in the heart of the museum district, Rice University occupies an architecturally distinctive, 285-acre campus shaded by nearly 4,000 trees. With state-of-the-art facilities and internationally renowned centers and institutes, Rice University is an ideal learning and living environment.
We encourage you to visit Rice at any time for a firsthand look at our department and our beautiful, tree-lined campus. If you are unable visit, see what graduate life is like through the campus virtual tour.

Studying in Houston
Houston has been named the best city in the nation (Kiplinger magazine). It is home to a blend of ethnic groups, cultures and religions matched only by New York and Los Angeles. Houston contains large numbers of Catholics, Protestants, large populations of Muslims, Hindus, Buddhists, and a well-established and growing Jewish population, making the city a fascinating place from which to study culture and religion.
Learn more about our city, and you will see why Houston is such an attractive option for Rice graduates at your Passport to Houston.

For more information
For questions related to general graduate requirements in the School of Humanities, please contact Lydia Westbrook. For questions regarding the particular requirements and opportunities within the Religion Department, please contact Dr. William Parsons (Director of Graduate Studies) or Dr. Claire Fanger (Director of M.A. Studies).